News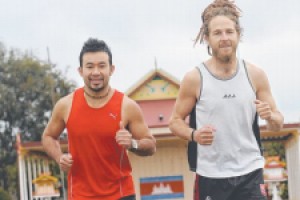 Ryan Schell and Tim Siv are running from Adelaide to Clare to raise money for New Hope.
Behind Cooper Smith's monstrous facade lies a heart of gold.
Jennie Allan, a primary school teacher, taught English to people of Siem Reap hoping to get work in the tourism industry and need to learn English.