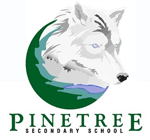 Stories written by students at Pine Tree College about their time volunteering at New Hope Cambodia
Starting Class
The smooth wood of the door warms my fingertips as I push it open. Streams of sunlight race ahead of me, highlighting the floor panels in an instant. The dense air lingers like languid storm clouds. I hear a thud as the door hits the wall. The mat where the children sit crinkles underneath me with each step. I can picture them sitting here. I can hear their screaming responses  when  they  repeat  the  letters  and  words  I  say.  Turning  to  the  left,  I  spot  the whiteboard. Its dull exterior decorated with the writings and illustrations by Teacher Sorphaon. These simple drawings are astonishing tools that have the capability of paving futures. In front of me, small desks join together to make four groups of four. Its dull surfaces are sticky and pale, remnants of a child's touch. The desk is covered in a layer of vibrant scribbles, a wild mimicry of the whiteboard. The multi-coloured plastic chairs construct frames displaying the masterpieces of my little Cambodian Picassos, and glossy posters with corresponding colours border the entire exhibition. Against the back wall stands an unspoken audience of wood oriented into sturdy shelves filled with books and toys. The flaps of the window that sits in between are open, allowing branches of soundless origin peek through the bars. The rustling of leaves, a tender applaud.
From outside the room a whispering wave of laughter cuts through the stifling humid air. The metronome keeping rhythm with the melodious giggles is the muffled thumping of feet against the warm floor. In a bursting crescendo it speeds up the stairs, announcing their arrival. This is the sound of the returning children. Turning around, I see them pour in through the door onto their respective spots on the mat. The room ignites with energy. Two girls run towards me, opening their arms for a hug. It is time for class again.
Fiona Ho
How to Maintain Energy When Teaching at New Hope School
It is hard to express how full of life the children are at New Hope. Maybe it is because after spending a day with them, they steal all the energy away from you. Or, maybe it is because of the scorching weather. Either way, the few short days at New Hope School have allowed me to gain more appreciation for the teachers. Whether it is for their positivity, endurance, or knowledge, I now have a new respect for them. I can't give you tips on how to be knowledgeable but there are a few ways to keep an upbeat spirit and substantial energy. These tips are what I have acquired when I had the privilege to help teach the students at New Hope:
1)  Always take a large bottle of water with you in the morning. Even if you don't typically drink a lot of water, trust me-you will need it. During the day you will lose a ton of fluids from the sweat escaping your pores, so being hydrated is always a must!
2)  Although you want to help everyone in the classroom and not leave anyone out, sometimes it is a better idea to focus on one or two students at a time. It is more effective to help those who need the most help with the lesson. In this way, you are not rushing yourself or the student.
3)  Listen to the teacher because he or she is more experienced with the students. This person understands some of the qualities of the children that you may not have realized. So, their tips on how to help the students will be more effective and make your job easier, too.
4)  Smiles and "high-fives" are a great way to reward the student and yourself. Not only do they feel proud to receive these priceless rewards, you will feel a sense of accomplishment and satisfaction when they respond with one back as well.
5)  The golden rule to gain spirit, tolerance and energy is simple; all you have to do is think of the students and their future. Whether they are the kindergarteners or the adult students, they all have a keen heart to get an education from school. They understand that only education can give them a bright future. Isn't this something good to think about? So when you are tired, sweaty, and feeling dull, just think of how much the students can change their lives and their families' lives by gaining an education.
6)  Most importantly, don't forget to feel proud that you are making a contribution to their success!
Emily Hou
I Learn, They Learn
What is the best way to learn something- is it from a teacher, a book, or the computer? I like learning best when both sides benefit from considering the subject. So I awaken from the dim light peering through the window in my hotel room. It is quite hot outside, but it's nice and cool inside, thanks to the fan. I slowly wake up and stretch as wide as the horizon and wonder what volunteer jobs I will be doing today. Getting increasingly anxious by the minute, I get dressed, and try to put my mind at ease while reminiscing over the amazing experiences I have had so far during my trip to Cambodia. Even so, I look forward to a new, adventurous and educational day. After a quick breakfast, my group and I hop unto our tuk tuks and travel down the quite bumpy, but peaceful streets of Siem Reap. Before I step onto the pathways of New Hope Cambodia, I can hear the laughter and screams from the children running to their classrooms with such an excitement and cheer, it makes me wonder what is so special about this school. Why would students be rushing to make it to their classrooms? As I try to process these answers in my mind I feel the warmth of the heat draining down on me, but the sight of this building, the children laughing, and the teachers smiling removes any thoughts of my skin burning. The building sends out a warm message of safety and hope and it makes me feel impatient as I take the first steps into the building and the rest of the volunteers rush to follow the students into their classrooms.
I receive the opportunity to volunteer at the library where a teacher named Teacher Sopheak, takes care of the library, in addition to teaching English to Primary-aged children.  As I step into the classroom, I can hear the laughter and cluster of the children waiting impatiently for the teacher and me to start the class. Shelves filled with books, school supplies, and board games cover the sides of the walls; beige tables fill the middle of the classroom with small seats for the children. A mat lies at the front of the classroom below their blackboard. With a patient welcoming remark, we start the class with the "ABC's", "123" and basic greeting formations. It is a lot of fun reading out the words, letters and numbers and hearing an enthusiastic response back from the children. Next the teacher gives the instructions to start the worksheet lessons.
As the children scramble to find a seat at the tables, Teacher Sopheak and I hand out some letter worksheets to the children, on which they have to pronounce the letter and then try to write it. It is nice to see how the children are so determined to work and try to do their best. While I go around helping the students, Teacher Sopheak comes by and explains about each of her students to me- what they like, what their families' circumstances are, and how they live. It is amazing to see this teacher alone having so many responsibilities, but still able to care, love and learn about each and every one of her students. Her care and determination to make a hopeful future for the next generation of Cambodian kids is very inspirational to me. It makes me feel so happy that the children at least have her at the school to give them hope. The whole day continues on with this routine. Sometimes I get to play fun board games with the kids, which they seem to enjoy very much. In addition, I also have the chance to take pictures with the morning and afternoon groups of children, while connecting with each special one.
Without exception, every day in Cambodia provided an amazing, educational, heartfelt and once in a life-time experience and I could not have imagined it happening in any other way. Though the end was near and saying good bye to the children that day was hard, I was able to hold onto my memories and the relationships that I had been fortunate to created. Every time Teacher Sopheak spoke or was working with the children, it made me feel more fortunate to have met someone like her- always spreading her helping hand to anyone who needed it even though she already has her own family to take care of at home. Teacher Sopheak made me promise to do one thing: "You are here to help, yes? Then help, but don't think that just because you didn't build a school or break the poverty cycle you didn't complete your mission. Like this experience, connect rather than be aware, and don't give up your hope, because without your hope, children of Cambodia can't move on". With those words she gave me a sobbing hug and left me staring at her shadow skimming away. I remember that this isn't a goodbye; this is just see you later.
To Teacher Sopheak whose words were more than just sounds coming out of her mouth I thank you and wish you the best of luck. To the children that brightened my days working with them: keep smiling and I know I will never forget any of you.
Sara Samani
Impoverished Intelligence – Teng Bun Seng
The person who had the most profound effect on me while in Cambodia was a student. His name was Teng Bun Seng, and he had been studying with Teacher So. He came from a destitute family, and yet there was something different about him when compared to the other students. He was relatively quiet, but was a likeable person. After a bit of talking, I realized he could speak three languages: Khmer, Mandarin, and English. I could tell that even though he didn't have much, he was one of the brightest people I've ever had the privilege to meet. He was a cheerful, happy person on the outside, but I didn't dare ask about his personal life.
However, what really set him aside from the other students was his prowess in mathematical skills. He told me that he was "pretty decent" at math. What he considered "pretty decent" actually meant being able to understand some grade 12 and calculus concepts. While he didn't understand all of it, I pulled out a bit of my own calculus homework my math teacher had assigned us, and Teng still had a general grasp of the ideas. I thought this was absolutely baffling, and I asked myself, "How does he understand limits and derivatives, while the vast majority of the population can barely do simple mathematics?"
This is when it hit me that the people in Cambodia are actually vastly smarter than they appear. Teng for example, was probably the brightest student I've seen without a formal, K-12 education. However, he simply lacked an opportunity. I wondered what would have happened to him if New Hope never came to teach him English; would he have been stuck in the poverty cycle like the rest of his family had been, slowly passing the days, never to become anything in life? Now I understand the necessity for opportunity for these people – without opportunity to become something, they have nothing.
Leroy Chen
KIDS Canada – A Room of Possibilities!
KIDS Canada is just one of the many sponsors of a classroom at New Hope Cambodia. The room they have sponsored was the room that Kyle, Courtenay and I volunteered in. Room E, as it is called, is one in which futures, lives, and people are changed and enriched. Mr. Sok Syda is the main teacher in classroom E. This man has changed the lives of many children and adults. Try imagining a small, rectangular, cement room with one door and straight across from that door are two windows with no screens, just wooden shutters. This is the basic shape of the KIDS Canada classroom. Now try to imagine alphabet and number posters plastering the walls. There are six rows of double desks on each side of the room, making a total of twelve desks. Each of these desks seats two grown adults, or three squished kids. Every day, Mr. Syda teaches four classes. However, as the day progresses the ages of each class get older. The catch is that the grade level is all the same. In the morning, the classroom is filled with little bodies that are full of energy. Once the time has come for class to begin, Mr. Syda stands in front of the students, with his hands in a praying position, and says, "Good morning." The kids then reply screaming, "Good morning teacher, how are you today?!" It then goes back and forth for a minute, finally resulting in a quiet classroom. However, this does not last long. In the classrooms at New Hope Cambodia, the students are encouraged to be very loud and practice their English, resulting in a very loud classroom as soon as the students are set free. It is nearly impossible to experience a silent moment in classroom E! As the day progresses, and the ages increase, the sound never dies. Even in the evening class with students from ages 16 to 35, the room is very loud. Although they are slightly quieter than the morning classes of young children, the teenagers and adults are still very noisy due to the fact that they are encouraged to use their English as much as possible. This magical classroom E is a room filled with noise from 8 am to 6pm all week long! Come the end of each class, the students will stand back up with their hands in a praying position to say, "Thank you teacher, see you tomorrow!!" At this moment Mr. Syda replies with, "Good bye" to dismiss the students. Every day holds a new adventure for all the students of classroom E. The only thing that is ever expected in this magical room is a lot of noisy learning day after day. Other than that, everything is left in the unknown where anything is possible.
Shayla O'Leary
Teacher Voleak at New Hope Cambodia
In the classroom I volunteered in at New Hope Cambodia, the teacher was named Chea Chan Voleak. She had two daughters and one son, all of whom were in her morning primary class at New Hope. While we were volunteering there, she was both strict and stern. However, she was often lighthearted and kidding with the class. She was a perfect fit for both the larger primary classes as well as the smaller advanced classes. She knew how to control the younger classes, which had well over thirty young, rowdy, and eager students. She kept her face stern all the time in order to regulate the young students and run the drills and exercises, but she always rewarded students for doing well, or teased them if they needed to improve. With the older classes, you could see her more relaxed side simply because the advanced students needed far less controlling. Although they spoke in Khmer and I could not understand what they were saying to each other, they often burst out in laughter and she and the students joked around with each other during classes. I feel like we got the full experience in her class, because with the primary classes she treated us as teachers and as her equals. With the advanced classes, we were happy to sit with the students and watch her teach, and she often called on us to contribute to the classes and give examples. She also let us spend time having conversations with the students and getting to know them, and I think she was glad to see them have an opportunity to practice their English skills. She was very open and welcoming to us when we first arrived, and to new volunteers or people who came in to observe. I felt like she truly cared for the students and wanted them to learn English properly. She had no problems with us correcting her occasionally and appreciated the help. She asked us to write in her journal on the last day and gave each of us a little Angkor Wat pin made of wood, which I thought was a perfect representative keepsake of our time in Siem Reap. Teacher Voleak taught me a lot about what it is like to be in a position of authority and how one should handle such responsibilities in order to benefit those depending on them, such as the students. She inspired me by playing an important part in the re-education of Cambodia and the eventual rise from the poverty cycle by its people.
Sheila Wang
That Girl Smiles Back At Me
I met a girl who lives far far away…
She likes to
Play
Laugh
And Learn
She lives with her
Mother Sister Father
And Grandfather
I met a girl with a beautiful smile
But she wasn't smiling
She looked Tired Scared
And Annoyed
I met a girl who wanted to play with me
But she couldn't
Speak my language
And understand what I was saying
But she had a beautiful smile Yet she wasn't smiling She loves
Her grandfather
And her sister Yet she doesn't like Her mother…
And her father?
I met a girl who isn't treated right
Her mother hurts her
Her father is too sick to work
I met a girl who isn't lucky
But she is blessed
She has a loving Grandfather Sister
Friend
And teacher
They all care for this little girl
To grow and flourish
With a smile
So I take this little girl's hand
I look into her eyes
And connect While hope and desire Pour down
Down onto her innocent skin
So I show care
To this little girl
I met a girl I knew nothing about
Who gives me light
This unfortunate girl makes me smile We share a special time Together
And then the time is up
This little girl with a beautiful heart This little girl made my heart shine Turns around
That girl smiles back at me
Sara Samani
The Boy with the Sweet Smile: Klaing Dara
Experiences in themselves hold significant memories, but the people along the way are the most memorable to me. During my time in Siem Reap while volunteering at New Hope Cambodia, I encountered a little boy with a large smile on his face who was never discouraged. I met him in the classroom that I worked in at New Hope. The classroom size was decent with four groups of desks for the students, the ceiling fans cooling against the heat of the day, the windows providing fresh air, and the atmosphere was light and joyful. The excitement at in the classroom caused a lot of the children to be rowdy, as was this little boy. However, the young boy would smile sheepishly up at me whenever he was about to misbehave. He was quiet but also sincere and warm and welcoming. His demeanor contrasted greatly with the loud children chattering away as they worked on their daily activities. After working on the lesson of the day, despite his small size and the heaviness of the books the little boy would always be the one in the classroom to help gather all the workbooks into the box, and carry it over to the shelf. It was a while before I learned his name, or the names of any of the other children; this was because they were not able to speak English. Nevertheless slowly and surely, I learned most of their names as well as the smiling boy's: Klaing Dara.
He was one of the sweetest children that I had the opportunity to meet. Little things like grabbing my hand to say good bye and showing wonderment at a camera. When Dara understood a lesson, he would smile up at me looking for acknowledgement in his accomplishment, and if he didn't understand, he would work until he did, asking me questions through charades. His innocence in everything he did showed through. I remember a time one day during break where Dara clung on to two stuffed animals as he ran around the classroom grinning up at me with his adorable smile. It did not matter that he could not speak English or that we both come from completely different worlds. Regardless of the differences we had, we were able to communicate with each other and he was able to make a lasting and inspiring impression on me. Despite his hardships in living in poverty, he always had a genuine smile on his face which is so admirable. So many aspects of my trip to Cambodia stand out to me, including the incredible individuals like Chan of Stung Treng's Women's Development Centre and Sopia the teacher with whom I worked at New Hope, but the one person who impacted me the most will always be Klaing Dara; I suppose I have a soft spot for his sweet smile.
Michelle Sung
The Boy and the Vultures
The children waited like a flight of vultures, circling slowly in the high, sweet air for their prey. The blistering sun shone through the haze of dust floating in the air. A group of tourists poured out of a cramped microbus. The vultures descended. The foreigners recoiled from the children selling trinkets and books, as if the children were disease ridden, and quickly made their way to the entrance of the temple. The desperate voices of the children trailed after the quickly retreating crowd, frantically trying to find traction. A dejected boy in a red shirt stands back, left in the dust of all the commotion, holding a basket of books. He stands away from the groups of tourists who look at the boy with pity in their eyes, but the tourists do not give him a second glance back. His eyes are dark and hopeless. He looks to be around my age. A flicker of recognition washes over me. This boy goes to New Hope Cambodia School.
The class twitters with talk about their weekend as I walk around setting yet another worksheet before them. The boy sits quietly in his perch at the front of the class; his keen eyes drinking in the worksheet I have just placed before him. He raises his thin but sure arms high in the air and quickly asks a question about the activity. I answer his question with a smile and with a timid smile back to me; he quickly fires off answers onto his page. The boy speedily finishes the worksheet, the first of his class who are still struggling to finish. This student is a year older than I am. This boy in my class wears a face-splitting grin and his joyful eyes sparkle. The boy at the temple does not smile and his eyes are a dark abyss. The vultures are circling around again, looking for their next victim.
Lily Kanamori
The Boy at the Bike Shop
When I worked at New Hope, I met an older boy at the bike shop. The shed, surrounded by hundreds of bicycles of various sizes, seemed dilapidated under the burning sun. His warm smile eased the tension and it made me feel at home. He gave me a few simple jobs to do when I stood helplessly in the sun. Even when I made mistakes, he would just laugh it off and pretend like nothing had happened. Occasionally, I would feel embarrassed when I kept making the same errors over and over again, but the boy ignored it knowing that I had never done anything like this before. I did learn from my mistakes and, together, we became a team. From time to time, he would ask me to teach him or converse with him in English since his goal was to master a second language. It was the least I could do, so I returned the favour by tutoring him and giving him small lessons. The boy seemed to be happy all the time and it gave me a sense of admiration and respect. It saddened me to see a person with such potential be born in an underprivileged country. He would definitely become a successful mechanic or engineer if he had the proper training and the right conditions. I would rest for a few minutes every now and then and the boy would still be working diligently at the shop. No thoughts of giving up or failure ran through his mind even when the scorching sun hung brightly during the middle of the day. This was his only way to secure a job in the future. I applaud him for his hard work, the journey that he had to travel and the ordeal he had to go through to be where he was. The people of Cambodia are poor, but their spirits enclose the richness that they gain from one another.
Jim Chiang
Shoeless
Room D.  After continuous searching around the building we had finally found our destination at The New Hope School on the top floor.  The door was dark and wooden and we didn't know what to expect as we slowly creaked it open.  Suddenly we were surrounded my screams.  A small child goes running by us and goes shooting out the door as I stare at her running down the hall in disbelief.  I look forward as I see a plastic block go screeching by my face, barely missing my stunned expression.  Children running on raised desks, chanting and screaming.  This is it:  this is the Kindergarten of the New Hope School in Siem Reap Cambodia.  I look at Ondraya and all I can read on our faces is "What did we get ourselves into?"
When Mrs. Browne has asked what grades we were willing to volunteer for at The New Hope School, I had quickly raised my hand for Kindergarten. I love teaching and playing with small children. I had been working with them for two years now, specializing in Pre-School dance. I figured that since I had spent so much time with three year olds at home, it would be easy in Cambodia. Wrong. They are the most unfocused, unruly, untrained children I had ever seen and yet I had the most fun with them. Focusing isn't something they can do for more than 20 seconds and they are far more interested in the child screaming across the room than the workbook they are supposed to be working on but their excitement and enthusiasm towards school was inspiring, even to me. I never thought that I could be inspired by a six year old but that is just what they did. Most of them showed up to class without shoes on, hair untamed, and wearing the same dirty clothes they had been wearing all week; and yet they came into class with hugging arms first and smiles tattooed all over their eager faces.
The morning started out fairly simple. All the children sat on a broken down mat and would learn a new letter. Learning the new letter consisted of one of the volunteers repeating one letter over and over again until the children could say it on their own. It was pretty much a game of simon says…with a lot of distractions. All the other volunteers had to sit around the mat with the children making sure they weren't punching, sitting, pulling, screaming, or poking each other as they were supposed to be paying attention to the letter. After repeating the letter for several minutes we sang songs and made sure to clap after every single one. My favourite song was fruit salad and I even brought that song home with me, using it in my kid's camps here in Coquitlam. After singing we would sit five children at a table with one volunteer to supervise each table. We had three types of workbooks: one for letters, one for numbers, and one for activities. Each child would need to complete one page of the workbook before they could sit and colour. It was quite challenging to get the children to focus on keeping their pencils in their hands to write in the workbook. You literally had to sit with each one individually and walk them through writing each part of each letter. At the same time, you needed to be constantly watching the rest of your table making sure no one was doing something they weren't supposed to be doing. It was both tiring and exciting all at the same time.
After workbooks it was time for recess. We handed out everyone in our class a snack every day and they all begged for more. But we couldn't give them more because there was already a line-up formed outside of other students from other grades begging for extras. I had no idea they would sprint from their own classrooms just because they knew the Kindergartens would be getting a snack each day. As I was handing out the extras to the other students I was grabbed and pushed as more and more children begged for food. I witnessed children putting the food into their pants or shirts so they could get another one. This brought me to the question: I wonder how much these children are getting fed at home? Is this their only meal they will get during the day? I remember feeling so badly when I ran out of food and didn't have enough to give the rest of the poor begging children. After I was finished giving out the food I was pulled to the playground across the street from the school. It was a war zone. Screaming children squished everywhere. Five kids on one swing, all begging to get pushed higher, higher. Children yelling at you from all directions to play them, to push them, to carry them, even ones I had never spoken to before. The place was insane, but it was definitely my favourite part of the day. The most surprising part to me, was the amount of children who didn't have shoes. The way they climbed, jumped, and ran without the comfort of soles to catch them. They are so young, and yet it seems like there is no pain they can't endure.
After recess was over, we headed back to the classroom where we would go over the letter we had learned that morning once again. It was like watching water trying to stay still in a rushing wind. All the children wanted to do was run around and play with each other, but the teacher was strict at keeping them all sitting down nicely. In fact, this teacher, Ms. Sarong had to be one of the most talented women I had ever come in contact with in my entire life. Not only did she teach English to kindergartners all day and then teenagers and adults all night but was just learning English herself. She was keen and calm with the little ones, and a strong role model to the older ones. I remember every day she would teach the Kindergarten class about oral hygiene and making sure they were brushing their teeth every night. Then, every day she would check all the children for lice by getting volunteers to make the girls hair look pretty with elastics. She was so young, but she was so mature when it came to how she reacted to her volunteers and her students. The children respected her, and the volunteers looked up to her.
At the end of the day we would watch a Disney video or have free time with the puzzle and toys in the classroom. Then, it was time to go home. By this time, the class was so hot and so loud that our heads were pounding but our hearts were open. The children all gave us hugs and then went running out of the classrooms back to their surreal lives. We swept the floors and sat down to talk about the crazy day that had just passed us by. Yes, it was hard. And yes, we were tired. But those kids found a way to change my life every single day. They taught me what it is truly like to have so little, but to still be so happy about where you are. At home, we dread going to school and drag ourselves out of bed every day to sit in classrooms for free with fresh clothing and a new pair of shoes. At New Hope, they come running and singing to school every morning, shoeless, and still do it with the biggest smiles on their faces.
Robyn Crawford
Lessons Without Words
I have always respected the people who have shown their character through actions and not through words.  By going to a foreign country where I did not understand the language, the main means of communication was through actions, an environment I found most interesting and truly enjoyed.  There was this little boy in my kindergarten class in New Hope Cambodia who was one of the most loving and playful people I have ever met. We exchanged no verbal communication, but words were not needed to build this intimate relationship I was able to form with him.  I do not know his name, as the children did not have nametags or identification, and it didn't help that they could not understand me when I asked what their name was, but surprisingly it didn't matter. All that mattered was the time I was able to spend with him; all that mattered to him was the present, what was happening now.  When I was able to visit his community in Mondul 3, he ran up to me and gave me a big, welcoming hug.  I was in a community that was not mine, in a country that was foreign to me, surrounded by words that did not make sense to me but this little boy was able to accept me, and not just accept me, but also befriend me.  I was an outsider to the country, to the community Mondul 3 but this little boy
toured me around his home, proudly showing me the shacks that these people called home. He was not ashamed of the place he came from, he was proud, he was welcoming and just wanted to enjoy the time he had with these new people he met. He lived in the moment. He was happy.  He didn't have to have a plethora of belongings, he just had to have a smile and spirit, things that are learned and not bought. This little boy was able to teach me so many things without speaking a single word to me. He taught me to be proud of my home, to be proud of where I come from, to welcome others around me as though they are my family, to love without condition and to live through actions and not words.
Ondraya Swanson
The Last Day
I woke up bright and early that day. Some part of me felt like waking up for the early round of breakfast. I wanted to be awake for every last minute of the daily Siem Reap routine I had grown to love. As I walked down the stairs to order breakfast, the shy morning breeze carrying the sweet fragrance of the ylang ylang flowers in the courtyard met me. I sat down and ordered my usual baguette and bacon combo with fresh fruit on the side. As I waited for the diligent staff to prepare my breakfast, I thought about what would be in store for me at New Hope School that day. Would my day be just as emotional as it was for the volunteers who had left a few days ago? What could I do with the students to make our last day together a special one? However, before I could really think about what my day would look like, my breakfast arrived. The mini baguette loaves were crisp on the outside, but heavenly soft on the inside. The light and fluffy texture of the bread balanced off the savoury flavour of crunchy bacon. Finally, I cleaned my palette with the sweet juices of pineapples. I remembered suddenly I had yet again forgot to bring down my malaria pill. In some sense, taking those pills was more of a pest than the mosquitos themselves. I quickly finished the rest of my pineapples so I could run back upstairs to take those irritating pills and prepare for my last day at New Hope School.
The tuk tuks drivers awaited us at half-past seven. I hopped on my usual tuk tuk number one along with three other classmates and off we went into the waking city of Siem Reap for the very last time. Whatever sleep left within me was woken by the bumpy dirt road the tuk tuk travelled on. I watched as small laundry shops and mini-marts opened their doors. I breathed in the oily aroma of donuts being fried on the side of road. Soon, the road we travelled on transitioned from dirt to cement. We crossed the Siem Reap River and instantly I noticed that the buildings were taller and grander. Hotels, restaurants, and museums filled the streets.  I had always been amazed at the dramatic differences between local Siem Reap and tourist Siem Reap was. Soon, we approached the small road that led to New Hope School and Mondul 3. As we continued down the narrow winding path, I thought about how if I came to Siem Reap as a tourist, never would I have thought to venture through such places. Never would I have known that such a meaningful and empowering symbol of hope existed.
We arrived at New Hope School just in time to watch students come through the gates of the school with a smile to signal their readiness to learn. By this time, the gentle breeze was fleeing as the beaming sun made its appearance. The students quickly lined up according to their classes in the school courtyard and the morning greetings begun with a few familiar songs. Afterwards, the students quickly scurried off to their classrooms and I merged along into the rush. The students greeted me with their usual good morning greeting and I replied with the standard reply I had learned from my first day at New Hope. Afterwards, Teacher Sopham spoke to the students in Khmer. Even though I could not quite understand, I knew it was something along the lines that today was Roy and I's last day in the class. The students' eyes looked towards Roy and I for confirmation. All we could do was nod sadly that it was indeed our last day with them. That day, Teacher Sopham continued with the daily ritual spelling tests, which I was very eager to mark one last time. However, he had a special assignment for us. He told us to think of a game we could play with the students towards the end of class. As we set forth thinking about this assignment, I noticed many of the students had crayons and paper out while they were reciting their new lessons, which was quite unusual. The students multi-tasked throughout the day's lesson. They used two ears to listen while their hands feverishly coloured or folded origami. By the second half of the class, the classroom was a full-functioning origami creating machine. Soon I realized these were the students' good-bye gifts to us. The students' efforts to create these gifts for us were really heart-warming. However, I felt guilty at the same time that they were not really paying attention to their lessons. Luckily, Teacher Sopham did not seem to mind.
Towards the end of class, Roy and I decided to play Pictionary with the students. To make it a bit more challenging, we also made them spell the word that they had to guess. Furthermore, we decided to pit the boys against the girls. This turned out to be quite interesting, as I was shocked at how competitive some of the students got in the game, especially some of the girls. There would always be one side of the class that cheered with excitement as I announced that they earned a point, while the other side of the class would give me dramatic pouting looks. Soon all the students became so quick at guessing that I had great troubles picking the first person to guess! To me, this was one of my most memorable moments at New Hope. I will always remember the laughter that was created along the way in teaching these students this new game.
At around ten minutes before class was released, Teacher Sopham put on a little concert for Roy and me. He had students volunteer to sing some Cambodian folk songs, as well as Cambodia pop songs. I watched with delight as I heard young boys belt out folk lyrics and young girls imitating their favourite pop singers. We all chuckled in good nature when someone forgot the lyrics and clapped with great appreciation at the end of each performance.
Soon class came to an end. The students stood up and chanted, "Thank you teacher, see you next year! Good luck for you! Good dreams tonight!" Those words continue to resonate in my mind today. As much as the students thanked me for my time with them at the school, I feel like I should thank them even more. Their passion for learning and positive outlook on life has inspired me. Furthermore, they have become a part of some of my most life changing experiences. I will never forget that.
Elaina Liang
Mondul 3
It was quite the trip. With the occasional bumps and sudden brakes, I held tightly onto the handle that was hanging off the roof.  The dust and the debris scattered everywhere as one vehicle zoomed past another. A cloud of dust blocked our vision preventing us from seeing which direction we were headed for. A gush of wind would rush towards us.  I covered my nose and mouth with a black and white checkered scarf, hoping to avoid inhaling the heavy, polluted air. My eyes squinted to clear my vision, but everything was still a blur. At last, the tuktuk slowed down to a complete stop.
We had arrived at our destination. Mondul 3 is what they called it. From afar, I spotted a group of people of all ages. Most of them were children. They stood barefoot, watching us. I stepped out of the tuktuk with a polite "Ah-khun" to our driver, and headed to where my classmates were gathered. We all matched with our New Hope Cambodia t-shirts matched our slight confused expressions on our faces. We stood there under the exhausting heat with a bag of fruits in our hands, and waited instructions. I felt a tinge of excitement as the children began to turn their attention to us.
"Hello, hello," they cried out. And we would reply with a greeting and a smile.
In a flash, the children made their way towards us. Some approached us hand-in-hand with their siblings, while others had them in their arms. They knew that we had brought treats for them. They reached their hands out, patiently waiting for something in return. They huddled around us as we gently placed a fruit into their small and empty hands. Logans, oranges, and bananas were all over the place. They gave a look of gratitude in return, and said something in an unfamiliar language. Soon after, the children began munching on their fruits as they walked around us, asking for more, and more. Out of nowhere, a group of children swarmed up towards us and overpowered us with the look in their eyes filled with innocence and purity. An inexpressible emotion mounted over me as a little girl took my hand, and held onto me as I continued giving fruits to other children. It was obvious that they were extremely thankful to us when many rushed back to their homes to tell their family about the treats that they were given.
The air was turning warm and stuffy, and soon, it was time for us to leave.  It was quite an experience having able to see such an overwhelming sight, and makes me wonder if I have been able to show my appreciation within my own life. I felt different. As we got back on to our tuktuks, the children waved and jumped in the air. Up and down they went with such excitement hoping to see us again someday. I turned around, and waved back as hard as I could with a smile greater than before. I swung my hands in the air till the very last moment. A cloud of dust separated us, and the children gradually disappeared within my sight.
Andrea Hartono
Mondul 3 – Dilapidated and Destitute
The place that stood out to me the most was Mondul 3. A former war base, the conditions that the people there live under were absolutely appalling. The stories of how they used to live before the arrival of New Hope were absolutely mind blowing. Throughout our trip in Cambodia, up to that point we had not seen the extreme levels of poverty that we had read about in books and online. However, when we arrived at Mondul 3, the level of poverty was very obvious.
The first thing that was different was the lack of roads. Put bluntly, there were no proper roads. Their roads were simply strips of dirt that lacked any form of paving or maintenance.
Their houses were very basic houses, with roofing donated from New Hope; before the arrival of New Hope, even roofing was rare in Mondul 3. The walls were no better – their walls comprised of sticks and scrap wood lashed together, to form a very rough, primitive wall. Luckily, most of these houses had been given either bricks to lay flooring, or something of the equivalent. Before the arrival of New Hope, most of these houses comprised of only four walls; roofing and a proper floor were nonexistent. This meant that during the monsoon season, the rain would turn the inside of their house into a pool of mud.
Mondul 3 was the first time that I ever saw, with my own eyes, the level of poverty that is prevalent in some places of the world. With the arrival of New Hope, Mondul 3 is slowly beginning to crawl back to their feet. The stories of the girls in Mondul 3 who were forced to become sex slaves holds massive shock value; as I was told the stories of the women who had no other choice but to become sex workers, I was taken aback by the nonexistent sense of morals from the fathers, who would abandon their families for a little fun at the local karaoke bar. Unfortunately, these occurrences happen all around the world at every minute; however, this was the first time that I was shown this kind of poverty. For that, the image of Mondul 3 will always be engraved into my memory.
Leroy Chen
The Girl in Rags
Although I never had a chance to learn her name, she gave me the most memorable good-bye present. On the last day of our project work in New Hope, we had the opportunity to visit a place called Mondul three. This place was where New Hope started. It was the reason why New Hope was established and soon became an important part of local Cambodian family's life. They called it the "slums" but I only saw hope and opportunity when I visited its poorly equipped shacks. As I stepped off the Tuk Tuk that took us there, I immediately sensed the poverty in Mondul three. The stale brown houses crammed side by side matched the sandy and heated ground we stood on. All the children came out of their houses and stared at us with wonder. Some of them I was able to recognize immediately, they were students I worked with in New Hope. I was told that this is where they came from, and this made me realize why their families saw the need for education and opportunities.
I turned around when something grabbed my hands. To my surprise, I found a small girl who had slipped her warm tiny hand into mine. When I looked at her, she broke into the biggest, most brilliant smile; it instantly melted my heart. There was something very familiar about her. She had sparse medium length hair that was as soft as silk, her eyes sparkled even when we were not under the sun and she had the same dark skin as the other children. This girl wore a tattered T-shirt with apparent dirt marks left behind, and on her tiny body hung a baggy and awkward skirt that was not meant for a child. All of these didn't matter because she had the most radiant smile I have ever seen. The smile was also very contagious. Suddenly, I remembered her from one of the kindergarten classes I worked in. She never stood out to me amongst the other kids but as she held onto my hands throughout our tour of Mondul three, her face and aura had a special place in my memories. She walked the whole way with me barefooted, but there was not a worry or sense of pain on her face. She laughed and I laughed like we had known each other forever. I tried to ask for her name but she couldn't understand me, and that was the last time I saw her. I was glad when I was given photographs of her that Ms. Ikeda had taken. These photos captured not only her vivid smile but also the memories I had with her. Every time I look at the photos, I can't help but break into a smile.
Emily Hou
Mondul 3
The sun reflects off the tears of the children's dirty faces. The grasp for food becomes unbearable. I give orange slices to their tiny fingers, covered in mud and restraint. The ground is hard, the sight of the village is harder. I look to my left and see the shacks that they call houses. Hay on top of wooden stilts, holding up the dreams of the forgotten. I see smiles on naked women's faces as they watch closely at our steps. Are we intruding? I wonder how we must look to them. Blonde. Pale. Bags full of cameras and snacks. A group of 17 year olds have intruded on their small horizon. But have we? We give out smiles and high-fives. We bring attention and love to the crying eyes. I have never met this little girl before, and yet she feels that I am the chosen one for her next giant hug. The sun is creating droplets of salt and water to pertrude on my crinkled forehead. No one seems to mind, except for the intruders. I watch the brown water splash around the children's faces. I think of bacteria and pollution. They think of cooling down and playing with their friends. I see garbage on top of garbage. It fills my nose with scents of the forgotten homeland it has landed on. One well. One washroom. One child holding my hand for my entire scavange around the village. I think of her mother. Where is the parents of this small, lonely child? I think of my mother. Did I ever leave her when I was younger? Did I ever hold the hands of strangers? I take a sip of water. It doesn't seem fair that I have a large water bottle and they need to wait in line for a well. Nothing seems fair anymore. I feel bad taking my sip of
water. Is that right? Should I be feeling bad about fulfilling my bodily function that needs to be replenished? It is time to go. I give hugs and high-fives and wonder how many high-fives these children have taken a part in. I wonder about their future. Where will they go? Where will I go? What do they have to look forward to? It's not fair. Mondul 3 just isn't fair.
Robyn Crawford
This is a Photograph of Me
(with apologies to Margaret Atwood)
It was taken just a month ago.
I am the one holding hands with the
Wasp-thin girl with the face-splitting grin.
The blistering sun creates a white canvas on the ground, Giving the photo an ethereal glow.
The sparse, gold grass behind us spins a desert tale, But the glowing green trees depict another story.
If you look above my head,
You will see a cluster of clothes
Where they wither under
White hot sun.
Behind us is a simple building
Painted in sunshine yellow.
(This photograph was taken in Mondul 3, A slum next to a school;
Hell neighboring salvation.
Maybe this little girl will go there soon
To become a doctor, teacher or nurse.
Maybe she'll join the flock of vultures, Waiting eternally at the side of the road, Desperate and destitute.
But only the future can tell
And we stand idly by; As it reveals its hand.)
Lily Kanamori
Sunrise
Five
People gather
Lured by pastel paintings in the sky
Waiting patiently,
at the most beautiful place There, they sit and stand with wonders among them Full of exuberant energy
in the heat
Awaiting for nature's display
of splendour
Five thirty
The fringe of a glowing sphere begins to ascend,
drawing itself behind the peaks
of Angkor
Five fourty
Rays of sunshine slowly draws upon the earth
A bright glow
of crimson orange Rising up and above There, they stood in awe
Full of calmness and tranquility
To admire
To capture
The serene landscape
Andrea Hartono
Like Magic
I woke up to the sound of knocking. With my eyes still shut, I rushed to the door because I knew it was Elaina and I's morning wake up call for the day. It seemed like any other day, but when I opened the door, it was dark. There was no light peeking from the sky like any other morning. It was then I remembered that it was a special day in which our class went on an early morning excursion to the great temple complex that is Angkor Wat to view the spectacular sight of the sun rising just beyond the impressive structure.
Elaina and I slowly trekked out of our room and out into the main area of the guesthouse we were staying at in Siem Reap to meet the faces of our fellow bleary-eyed classmates. As more of our classmates started to trickle out of their rooms, we loaded on tuk tuks for the journey ahead towards Angkor. The always present excitement of riding a tuk tuk woke up the occupants of my tuk tuk and many of the others. The ride to Angkor was much longer than if we had taken a bus, but so much more entertaining and freeing. The cool breeze added more to the oncoming excitement. Elaina, Emily, Lily and I rode on the same tuk tuk and had one of the most interesting rides ever. We sang medleys of pop songs and in a blink of an eye we had already arrived at Angkor.
It was not our first trip to the temple complex, so the lot of us walked the familiar path into the complex, only to see hundreds of tourists who also wished to see the sunrise. There were many places we could have viewed the sunrise, like the walkway or the lily pond, but a large group of us chose the latter and walked over to the lily pond on the left side to view the sun reflect on the water when it rose. However, the wait for the sun was long, yet the contrast of light and dark itself was a breathtaking sight to behold as shadows lingered and danced away.
It was this moment. The moment of waiting for the sun to rise was when the magic behind the temple began. The buzz of passing conversations around me was loud, but in that moment while many of us were all waiting with bated breaths for the sun to rise, we connected, talking about anything from how tired we were to problems we had to pass the time.
As the sun rose higher into the sky, the shadows danced upon every surface with more vigour as if they were as eager as we were to see the image of the sun atop the peak of the central of the five towers at Angkor Wat. A couple of us grew tired waiting for the sun and walked off back to the tiled road leading to the temple, and sat down on the edge to have a rest. We goofed off, told stories and jokes, and laughed uncontrollable for a while. We took many pictures of strange poses and funny faces, but when the sun rose to its full glory, the awe- inspiring sight captivated us to gaze unendingly at the image of the sun standing tall behind Angkor, as if it were aiding the magnificent splendour of Angkor Wat.
Despite the loud voices of the tourists, in that one moment as I stood on the stone path with people that I have gotten to know throughout the entire trip, nothing else mattered except for soaking in the tranquil image and being able to share it with others.
Gradually, the entire class gathered to the entrance and decided to take a class picture. We stood posing and waiting for all our different cameras to hold a piece of the memory. We were blocking the walkway, but for once we did not care because we were creating and recording a memory together as group.
It was within that one moment, I pondered what has been on my mind the entire trip. The places we visited were exquisite, but even if we had gone anywhere else in the world, the experience would have been the same. The relationships that have been built with the people that I encountered were far more significant because that is what I will remember. Nights spent together, talking about anything, small moments when we joke together, the moments when I felt like someone "got" me; understood me. The scenery of Angkor Wat was magical, but the real magic was within ourselves and how we chose to connect with each other. The only people who will truly understand the experiences that I have felt will forever be the Global Perspectives class of 2013.
Michelle Sung
The Place
After a tedious ride on the bus, my Global Perspectives classmates and I finally arrived at Angkor Wat. Excited and ready to explore, we rushed off the bus and finally entered the famous structure. As I walked up the stairs, I was bewildered by the magnificence of the scenery. A flock of birds was flying over the structure and the sun was shining, reflecting off of the white coats of the birds. When I got closer, I could see the precise details on the walls of the building and witness how old it was from all the erosion. After passing the main gate I witnessed the grandiose size of Angkor Wat. Jim, Sheila and I began exploring the amazing site. We mindlessly wandered around the temple, awed by the graceful yet gigantic buildings. Aside from the magnificence of the structures, I also felt a serene peacefulness at this temple. When I was away from the crowd of tourists and in a secluded area, the fragrant scent of the grass and the warm gentle sun created a calm, wonderful atmosphere. Before we knew it, Jim, Sheila and I were lost. I looked at my clock and saw that we had twenty minutes until we had to be back at the bus. We panicked and started running around in a hurry to find the exit. This experience was very valuable because being lost in this magnificent huge temple allowed us to really explore and adventure. Fortunately after wandering for a few minutes and climbing a few structures to see ahead we found our way out and were not late for the bus. The temple was really an astonishing structure and makes me want to come back and explore more while feeling the gentle serenity of the temple.
Justin Lee
Timeless Temple
Under the gray haired trees
Lays a mystical and secluded temple Hidden beyond the glorious Angkor So sacred and divine
Yet so foreign
This temple of the past Brings the foregone empire To the wonders of our eyes
Roy Fu
Shadows
It was around 9 am in the morning. After a long morning spent watching the sunrise at Angkor Wat and sightseeing through two other various temples in the Angkor Tom area, we were finally about to rest our sore and dusty souls in a tuk tuk that we knew would take us home. Robyn, Ondraya, Mikaila and I hopped into the first ride we saw without hesitation and settled. Our feet were exasperated from the walk, and our minds were restless from the constant history lessons received during the tours of the temples. Golden dust filled the wind and the sun had finally risen to its highest peak. By this time, we were tired and also profusely sweating, but we were used to coping with this heat.
It has been around five minutes since we sat down and our group still wasn't back from the temple. We patiently waited as I saw in the corner of my eye, a swarm of children carrying baskets around their neck travelling from tuk tuk to tuk tuk trying to sell whatever was in their basket. One girl specifically would not leave. She looked around seven years old, had puffy cheeks, and seemed unsatisfied with every word that came out of ours, and her own mouth.
In her basket, she carried various beaded bracelet and souvenirs such as fridge magnets and key chains. It surprised me, but her English was quite good!
We would repeatedly tell her that we didn't have any money; however, she kept persevering and telling us that she knew we were lying.
"200 Reil", we said. We thought that she would never agree to it, but after a while, she actually did. That was literally 5 cents! She was angry, but she agreed to it anyhow.
We told her about how we didn't want to buy from her and how we wanted her to go to school instead. She said she wanted to too, but her family could not afford it. She had learned all her English from all the tourists that have visited. She told us about how she wanted to be a teacher later and how she loved to learn. Her face lit up as she told us about her future and all her hopeful wishes. Some of her friends went to New Hope Cambodia , but since she had to help sell bracelets, her family could not afford for her to have an education as well.
This made me feel bitter inside, but there was not much that we could do for her. She agreed that it was a good idea too and the only thing that we could do was wish her the best. Our tuk tuk took off and drove away from the ancient palace; leaving behind shadows of potential.
Jeannie Wong
Structures and Ruins
Among the many temples our class visited while in Siem Reap, the most interesting was Beng Mealea. Beng Mealea had only been open a short while for tourists. It had experienced little restoration and therefore was in ruins. Among the fallen archways, narrow passage ways and mountains of broken pieces of stone I felt a sense of freedom and curiosity that I had not felt at any other temple. The class was given free reign over the grounds, and soon I found
myself wandering off into a small opening located on the side of the main entrance path. On the other side of this small opening I was unexpectedly greeted by a group of children who took me on quite an adventure up, down and through the temple. Thinking about it now, it makes sense that this group of children would be camping out in the temple, showing tourists around for tips. It is also likely that the small opening in I had entered through was a place commonly visited by curious tourists. However, at that moment I was enchanted by the ancient atmosphere of the temple, the echoing of voices overhead and the feeling of history and culture that lay on the surface of every stone I climbed over or leaned against. I found solace in the damp, darkness of the small hole, and enjoyed its musty smell. To me this tour was a mystical experience, one that was solely meant for me.
The group of children I encountered effortlessly paced beside me as I climbed over stones and rocks. It was clear they had done this before – before I knew it, I was on a tour. They were a group of four boys. One of them was clearly the group's leader. He walked with a confident swagger and wore a jean-vest that he left open to billow at his sides. His stern expression made him appear ages older than his voice would suggest. It looked as if he were leading an expedition into some dangerous, uncharted territory. Behind him were his right hand man, who brought up the rear end of our convoy, and two brothers who seemed younger than the other two, and followed directly behind the group's leader. The boys lead me up a steep section of fallen stones. We emerged from the darkness of the small hole and I found myself standing on top of a mossy archway, overlooking a vast landscape of structures and ruins. We made our way across the tops or many similar archways, jumping and scaling our way to different sections of the temple.
Soon I found myself descending again, down a rocky slope and into a dark tunnel. All I could see was black after being in the sun. The familiar damp, cool feeling returned to me, the sounds of our steps echoed around the tunnel. I pushed forward in faith and relied on the steps of the boys in front of me to lead the way. Soon my eyes adjusted to the darkness. I was in the center of their operation. Underneath the temple in these tunnels was a large group of children, sitting out of the sun, guiding others around. The strange thing is that they all sat in utter silence. It was then I saw a light at the end of the tunnel. It came from a small hole partially blocked by rubble. We squeezed through the opening and once again found ourselves in the sunlight. Up
we climbed another ridge, and at the top I found myself looking over the main temple walk, back to the path which I had come in on. The leader ushered me back to the path, we shook hands, I left a tip, and just like that I was back in the real world, left to pore over what a strange and incredible experience I just had just been a part of.
Ethan Rosentreter
Beng Mealea: The Living Ruins
Ancient stone walls protrude from the Earth in every direction. Trees and stone interweave; nature takes hold.  As I tour through the remnants of an antique temple, the sun glances through the canopy of trees above me. I imagine the past worship that has taken place on the same dirt floor I stand upon now. I climb atop rocks and along walls, exploring, discovering.  I feel as though I am uncovering a great secret, a serene treasure that has been hidden away in the lush rainforest outside of Siem Reap. I can hear the songs of birds and chatter of monkeys in the distance. While I study the elaborate stone carvings before me I hardly notice the mosquitos hurriedly buzzing about. I am focused on the serenity of the enormous trees that tower over me and the wild flowers that blow in the comforting breeze. I could sit in the hazy sun, listening to the rhythm of rustling leaves all day – but my time here is almost over. Soon I will leave this ancient sanctuary and return to the daily life of a tourist. I just want one more moment. I just need one more moment to be at peace and to breathe in this fresh, ageless air.
Christine Thompson
Hopping on the Rocks of Time
Out of all the temples we visited, Beng Mealea was my absolute favourite. Even on the walk to the entrance of the temple, there was rubble and large piles of stone all over the place. The reason this was so magical was because it was completely unrestored and left the way it had been discovered, unlike the other temples we visited which had been rebuilt and renovated. The entrance to the temple was a very small opening in the wall with a small set of stairs, which opened into an entire complex overrun by trees and vines. The abundance of trees and other growth contributed to the comfortable shade enveloping the entire temple, blocking out the majority of the hot tropical sun's rays. As someone who loves climbing rocks, this temple was
full of places to climb and explore. With just a few hops on the rock piles, one could reach the top of the outer wall of the temple and walk its perimeter like a balance beam. Upon descending the wall via another rock pile, there was a small protruding ledge along each of the temple's buildings which could be used to travel from one place to another. These ledges were a couple of meters off the ground, and were completely free of direct rays of sun. Young children who wore no shoes hopped around the temple like seasoned climbers and led tourists from place to place. The entire temple was like a maze because of the high building walls and the piles of rocks everywhere, so the assistance of the children was very beneficial, and they were trustworthy as well. Although my elephant pants ripped from all the intense rock climbing and running around, it was an unforgettable temple experience. It was a beautiful and charming place. The vastness came with the tranquil feeling of being cut off from the world, and frozen in time.
Sheila Wang
An Adventure
The rays of the sun beat down upon the earth,
But even the heat of the day cannot take away the awe. Entering the foreign temple, a feeling bubbles: mirth.
Not yet restored, not yet modernized;
An adventure at every corner.
Enormous trees tower over with roots that entwine
And blocks of stone piled together cover the ground. The adventures of the temple are all mine.
The soft breeze carries stories
Carries new adventures,
From one part of the temple to another. Beng Mellea temple.
It is
Beautiful, Miraculous, Enigmatic, Alluring, Calm.
An Adventure.
Michelle Sung
The Balcony
The balcony of the Golden Village Guesthouse was not a particularly quiet place, but there was something about it that was peaceful and serene. It was a moderately sized balcony, with a few articles of furniture including an empty bar, lounge chairs, a full sized table and a coffee table. The furniture was rustic and wooden; the whole balcony felt natural and earthen. Thick wooden posts lined the outside of the balcony in intervals, and two came down in the middle of its floor. Sometimes we even hung a hammock there.
Lying in the hammock, rocking gently back and forth, and listening to the creaking of ropes against wooden posts, we soaked in the ambience of that place. We felt the tickle of wind moving across our arms and legs, and breathed in and out with its coming and going as we stared off into space. The breeze seemed a part of the balcony. It rustled our papers whenever we tried to read or write up there, but whisked away hot, stagnant air and in its place left a cool draft. The wind also brought with it a variety of smells and sounds: the sweet smell of air blown in from above the smog, the sound of motorbikes and music from the surrounding village. It was
this awareness of sounds and smells that brought us to the edge of the balcony for the first time, looking over what seemed to be an ocean of orange rooftops, dirt roads and activity.
Yet, it was not the wind or sounds that gave the balcony its special quality. Nighttime on the balcony was spent with friends. It was time spent sharing experiences, talking, or simply relaxing together. For me, it was time to think and reflect on what I had learned during the trip. I realized things I had never appreciated before. There was comfortable silence, and sitting up there I felt content in the moment.
We sat up there after arriving back from some of the best experiences of our lives, and were left to wonder what new, incredible things would happen before our return to the balcony the following day.
Ethan Rosentreter